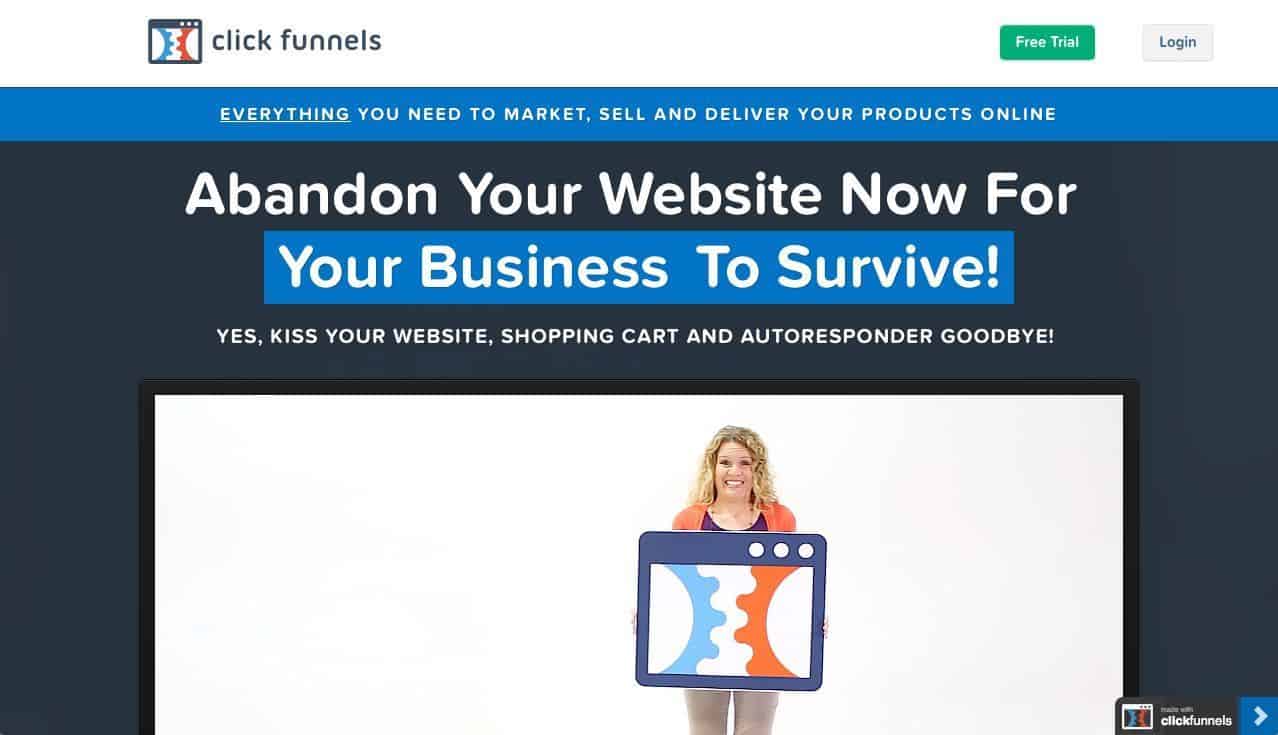 Clickfunnels quickly became one of the industry standards for building landing pages that straightforwardly convert visitors into customers.
Practically every online business owner needs some sort of software or tool that allows him to create sales funnels and landing pages that convert, memberships, and capture e-mails and leads.
While Clickfunnels is one of the most option in the market because it includes many sought-of features like a drag and drop funnel builder and marketing tools for creating membership sites, a WordPress plugin, affiliate marketing tool, shopping cart, an email marketing tool, and other marketing automation features.
The problem is that Clickfunnels's pricing starts at $99/month, which can be expensive for beginners.
Also, not everyone likes Clickfunnels, and it's totally fine because there are a lot of Clickfunnels alternatives in the market that can help to build sales funnels and membership sites that will get you more customers.
I had the chance to try most of the software to create landing pages and sales funnels in the market in more than ten years as an online entrepreneur.
Keep reading to discover what can be the best Clickfunnels alternative for you!
If you're looking for the best performing and most cost-effective way to build and grow your funnels for your online business, check out ThriveThemes. You'll have everything you need to start and grow your company at an unbeatable price. It's the solution I use for lower traffic websites I own.

If you can afford Clickfunnels, but you simply don't like for some reason, check out GetResponse.

If you are simply looking for a landing page builder, and you're willing to buy the other software separately, check out Instapage or LeadPages.
What is your favorite Clickfunnels alternative? Comment below